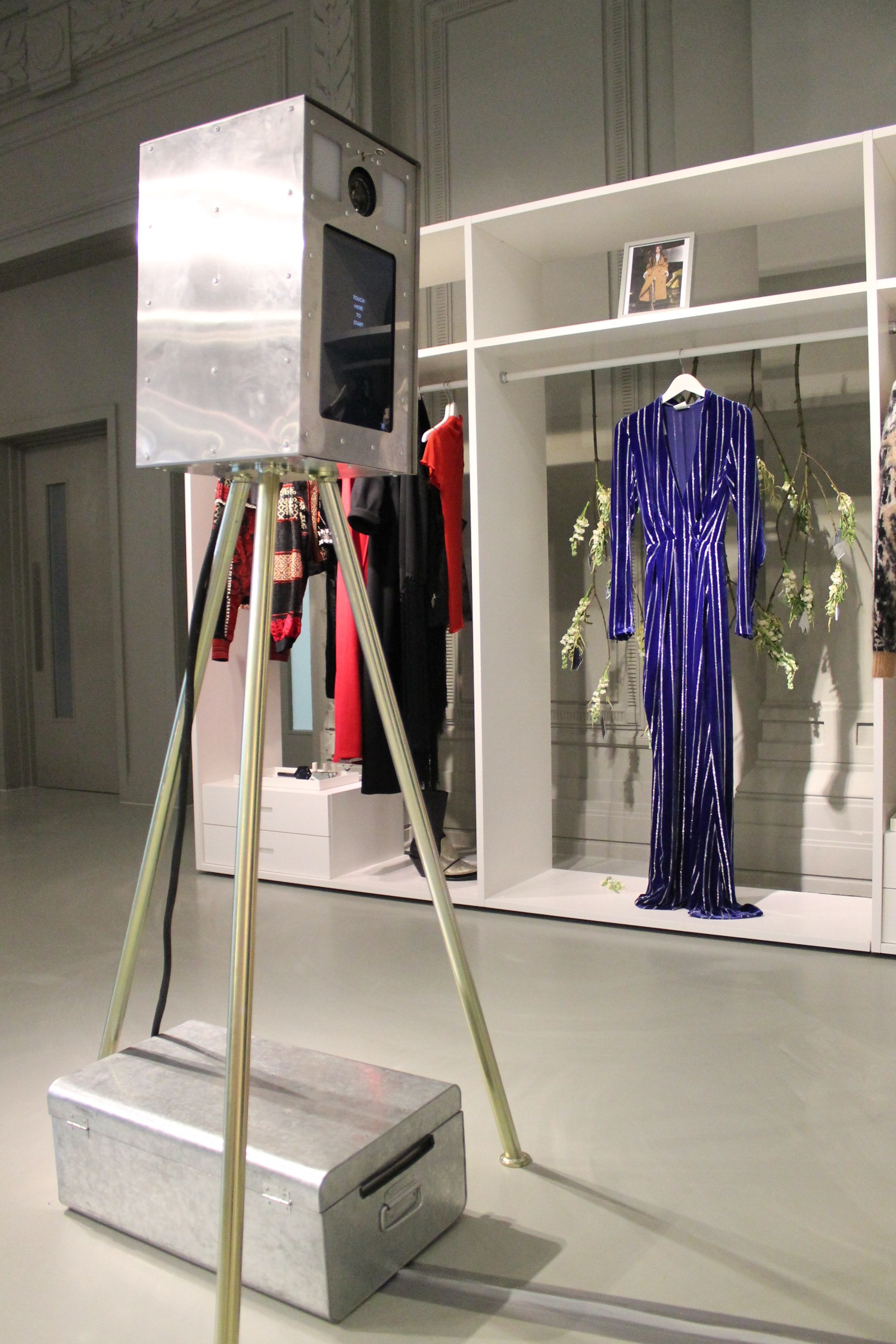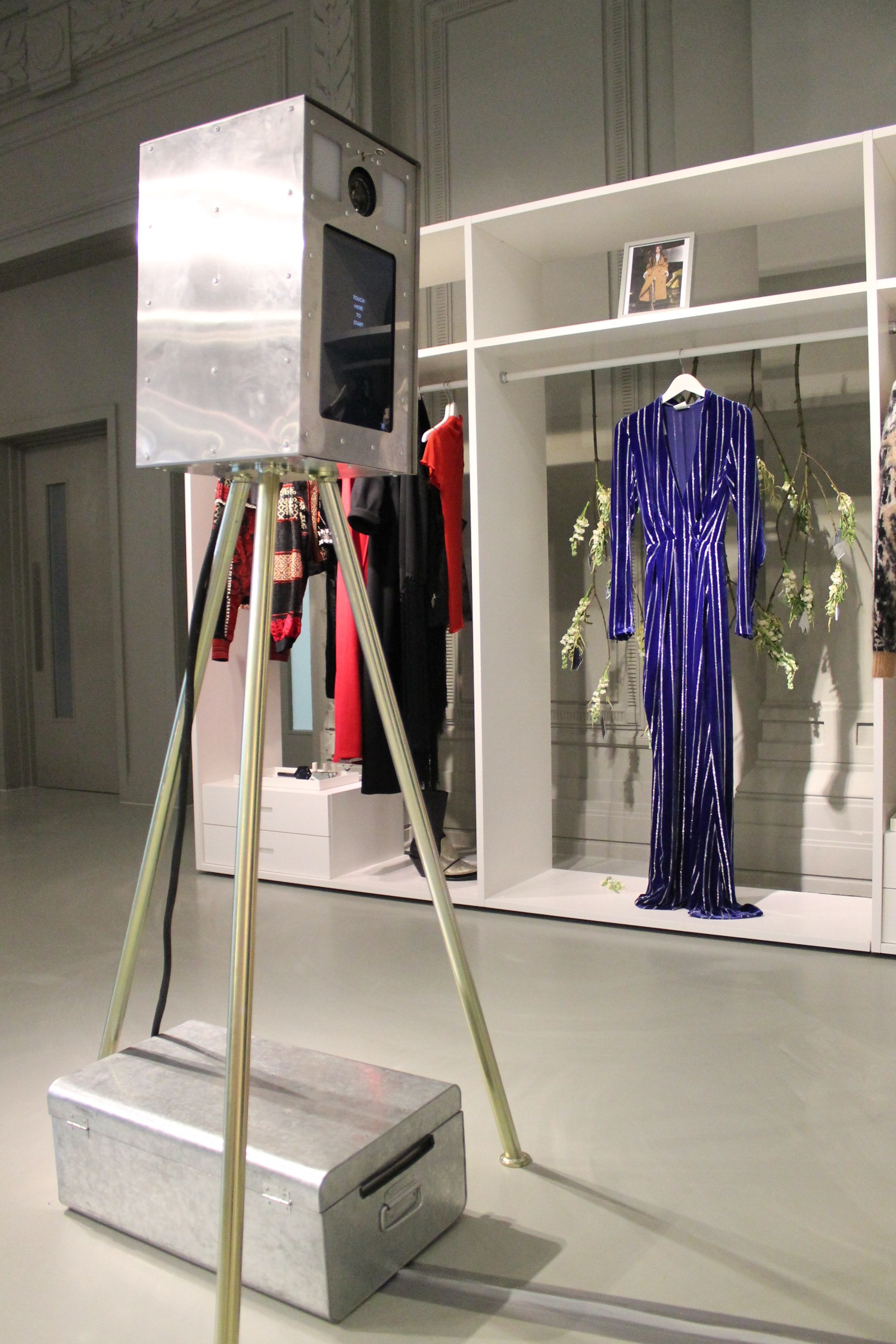 The London Lightbox really is building a great portfolio of satisfied clients. Ten out of ten review this week from H&M. On Tuesday the 10th of May we were entertaining press and fashionistas at the beautiful H&M showroom in Oxford Street. They chose simple, branded, four photo prints against a living wall backdrop to compliment their guests' experience.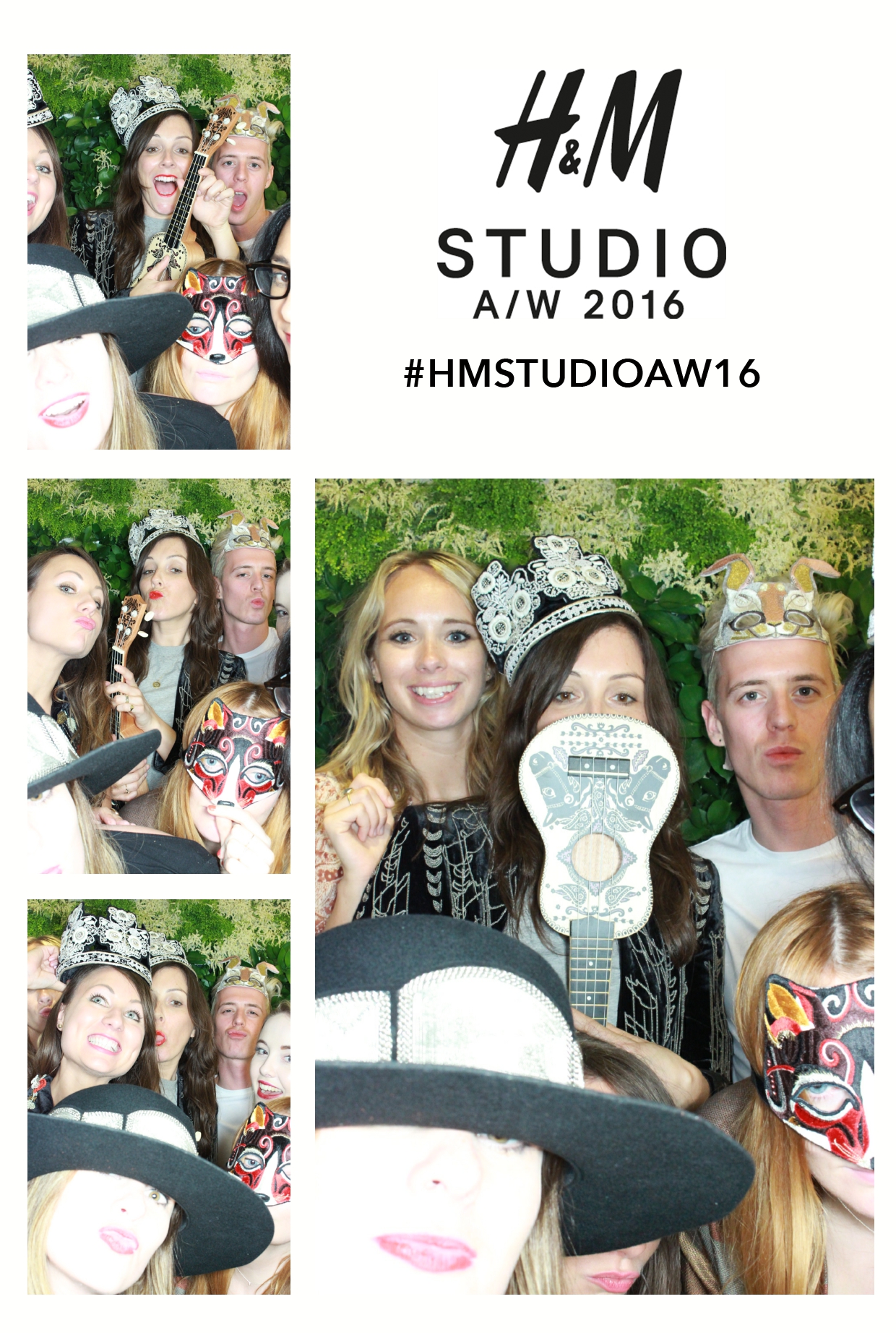 Swedish multinational retail-clothing company H&M were exclusively exhibiting their new autumn studio collection in London along with Copenhagen and Madrid. The collection was all about the strength and beauty of women and 'how they express that power through style', beautifully displayed in the showroom, embracing Swedish heritage and folklore.
The theme of the showroom was magical fairytale inspired, scattered with foliage and a beautiful silver birch in the middle of the room surrounded by the A/W '16 collection. The Obscura fit right in with the alternative style of the showroom, and complimented the theme of the event, going against the norms, which is the Obscura is all about!
Find out more about the new H&M studio launch on the H&M website, watch videos of the studio catwalk live from paris, and read more about the collection and it's story.
By Francesca Lawence